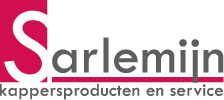 Aanbevolen door Kappersgroothandel Sarlemijn
Kappersgroothandel Sarlemijn voor al uw haarproducten
Kappergroothandel Sarlemijn verblijd professionele kappers al sinds 1969 met een groot assortiment aan kappersproducten. Er staat een team van verkopers voor u klaar in onze filialen in Amsterdam en Purmerend. Deze professionals komen direct uit de kappersbranche en hebben dus alle kennis om u op de best mogelijke manier te begeleiden bij het uitzoeken van uw haarproducten, haarverf, hairextensions, shampoo en haarverzorging in de winkel of via het internet. Zij zijn pas tevreden als u dat ook bent! Naast de grote merken als Schwarzkopf, L'Oréal en Keune biedt Sarlemijn ook zijn eigen merk Mucho aan. Sarlemijn geeft workshops op het gebied van kleuring, knippen en diverse andere cursussen. Hou hiervoor de site goed in de gaten of schrijf u in voor de mailinglist.
Waarom zijn de prijzen niet zichtbaar?
Sarlemijn is een kappersgroothandel. Om u aan te kunnen melden en de prijzen te zien dient u te beschikken over een K.v.K. nummer. Ga verder om een account aan te maken.